Jun 11 2018 26855 1
June Newsletter
Your Home - Summer Time Fun
Summertime is officially here! And with summer comes great fun and exciting activities waiting to be enjoyed! This year we've compiled the most exciting ideas and trips for your summertime vacation. Just sit back, relax, and let us give you the ideas you can look forward to! Especially with your family!
New York City:Cool, cosmopolitan, crowded, constantly evolving ... the Big Apple blends big-city splendor with small-town charm. Amid Gotham's iconic landmarks and towering skyscrapers, you'll experience a vibrant culture permeating each of the city's distinctive neighborhoods and boroughs. Follow trendsetters to the East Village and Brooklyn to check out indie boutiques, iconic bakeries and trendy coffee shops. Afterward, peruse the racks of the sleek shops lining Fifth Avenue, admire the cutting-edge art collections at the MoMa and the Met, catch a memorable show on Broadway or sit down for a meal at the latest "it" restaurant. As the most populous city in the U.S. - set at the forefront of food, fashion and the arts - NYC requires stamina. But don't let the Big Apple's frenetic sights and sounds intimidate you from soaking up its grandeur. Wander through the concrete jungle and you'll discover roaring taxis zipping down bustling blocks, fast-paced pedestrians on their way to marquee galleries, trendy cocktail bars, and Times Square's neon lights flickering at all hours. And yet, the city's twinkling lights and chaotic corners also invite you to embrace every New York minute, explore every enclave and create your own urban adventure. There are endless ways to spend your time in the city that never sleeps; but before you leave, stop and look around - what's here today will be transformed into something bigger and better tomorrow.
Bahamas:The roughly 700 islands that make up the Bahamas lure millions of visitors to their white-washed shores, duty-free shops, fishing and scuba diving excursions and luxurious accommodations each year. Families that flock here tend to indulge in the diversions of Atlantis Bahamas and other mega resorts, but this diverse island chain also offers a range of activities away from the hotel zone. Nature enthusiasts can explore pristine protected areas like the Leon Levy Native Plant Preserve (on Eleuthera) and Lucayan National Park (on Grand Bahama Island), or they can take it easy at one of the country's many beaches or private islands. Bargain hunters, meanwhile, can patrol the marketplaces in Nassau (the country's capital), in Freeport and on Paradise Island for the best duty-free deals. And for history buffs, ruins and artifacts from the colonial era and indigenous peoples like the Lucayan and Arawak Indians can be found on San Salvador, Cat Island and other Bahamian islands. It's no wonder why the Bahamas have become a popular vacation destination.
Niagara Falls:It's not hard to understand why many consider Niagara Falls a top natural wonder of the world. Or why it has been the location of some incredible (and now illegal) daredevil antics over the years. The second you see the mammoth Niagara River rumbling toward a 170-foot waterfall at about 20 to 30 (and up to 68) miles an hour, your mouth will drop. The speed at which the river falls creates a misty fog and an unmistakable roar heard from miles away. From the top, crowds flock to the railings to feel the mist on their faces. As you follow the water's path downward, boats, platforms and observation decks support colorful poncho-clad visitors. Over the years, Niagara has gone from the classic honeymoon spot to a cheesy honeymoon spot, and now it's an odd mixture of the two. In addition to the stunning waterfalls, there is a large concentration of quickie wedding chapels and hotels backlit in blaring neon. But strolling through the ice wine vineyards of the nearby Inniskillin Winery is truly romantic, as is enjoying the lush landscape at the Niagara Parks Botanical Gardens. So hop in the two-seater with your special someone or pack your family in the minivan and take a spectacular trip to the majestic Niagara Falls.
Boston:Boston is not only a hub for baseball, brownstones and bookish collegiate types, it's also home to America's first large free municipal public library, the first subway system, the first public school and the first public park. To say the city is historic would be an understatement; but this incredibly smart college town doesn't linger in the past, either. A well-rounded trip to Boston integrates the classic with the contemporary: Split your time between cherished sites like the Paul Revere House and Faneuil Hall and the more modern attractions like the Museum of Fine Arts, Boston. Venture to Beacon Hill and you'll stumble upon the graceful mansions of yore juxtaposed with chic boutiques and innovative hotels. So, yes, come first for the history, but don't miss out on the opportunity to sample the unmistakable Beantown flavor. The city's darker side has garnered a rough-and-tumble reputation thanks to Hollywood appearances in gritty films like "Black Mass," "American Hustle" and "The Town," but Boston's cool, cosmopolitan personality characterizes its trendy restaurants, urban parks and modern museums. Passionate residents are still rooting for their beloved Red Sox, but they're also venturing to the Rose Fitzgerald Kennedy Greenway for a free yoga class or meandering to the edgy SoWa Open Market for some antiques shopping. So, grab a stool and join them at their favorite pub to chow down on oyster shooters and New England clam chowder, or venture to Back Bay to sip a coffee as you stroll along the trendy Newbury Street. You'll need more than a few days to experience the city's wealth of cultural and historical offerings, but meandering along Boston's cobblestone streets is a great way to start your exploration.
U.S. Virgin Islands:The U.S. Virgin Islands are "America's Caribbean Paradise" - the place to see moko jumbies dance at a Carnival parade, hear the lilting patois of a Creole dialect or smell the spices in a saltfish pate (all without losing cell phone reception). You can visit St. Thomas, St. John or St. Croix. Or better yet, spend a little time on all three islands; that way you'll get plenty of pampering, undisturbed nature, and colonial history packed into one vacation. And even a huge bonus: you can pay for everything with U.S. dollars. Each island offers something different. St. Thomas, called "Rock City" for its hilly, craggy horizon, is known for luxury - from the mega-yachts moored in the harbor to the high-end storefronts along Main Street. Located a short ferry ride east, St. John appeals to honeymooners and nature lovers, with more than 7,000 acres of dedicated parkland, as well as the surrounding pristine beaches. Way down south in the Caribbean Sea, less-visited St. Croix has sugar cane plantations and rum distilleries that offer a glimpse into both the past and the present of the Virgin Islands.
Finances - Take Control of Your $$$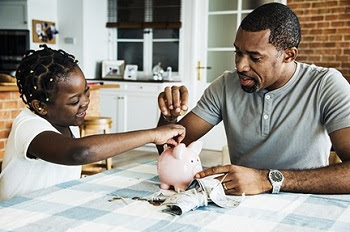 Money management is about one thing: FREEDOM.
The idea is to challenge yourself - make it a priority to focus on taking specific steps over the next few weeks to get your money back on track. The hardest part is just deciding to do it; because once you start making changes, you'll become more motivated and more empowered with every new step you take. It all starts with changing your mindset.
Getting control of your money is not about taking things away - it's about adding freedom to your life, both now and down the road. In this section of finance, we will be giving you ideas on how to take full control of your money. To do so, we've rounded up a list of some easy things you can do each day to get your financial life back on track! So print this out and start checking items off the list - and before you know it, you'll have a whole new outlook on not just your money, but your life!
1. Set goals
When you know what you're working toward, budgeting, saving and making changes to your lifestyle become a whole lot easier.
2. Lower a monthly bill
A lot of people don't realize they can lower their existing monthly bills just by doing a little negotiating. Many people can even get their credit card interest rate lowered - just by asking!
3. Increase your 401(k) contributions
Log on to your 401(k) or other retirement accounts online and increase the amount you're contributing each year. A boost of just one percent is probably small enough that you won't even notice the money gone when you get your next paycheck. And even just an extra one percent can add up to a lot of extra savings over time! If you can't do it online, make a note to call your plan provider tomorrow!
4. Make your savings automatic
The best way to start saving more money is to make it automatic. By giving every dollar a purpose, you can avoid reaching the end of the month and having no clue where all your money went - including the money you intended to save. Figure out how much money you can realistically save each month after covering all your bills and other expenses, and then set up your direct deposit to have that amount sent directly to savings. That way you won't be tempted to spend it, and if you absolutely need the money, you can access it pretty easily.
5. Check your credit reports
Many people don't check their credit reports because they either don't realize it's a big deal or they don't want to face what's in it. Bad idea! The only way to improve your financial life is to know what's going with it, so you can take steps to get back on track. Here's why:
- Mistakes
There could be errors on your report that you don't know about; maybe you paid off a bill but your report shows that you didn't.
You want to find any mistakes as soon as possible, so you can get them fixed and minimize the damage.
- Old bills you never knew about or forgot about
Maybe you had a bill from a doctor or a retail store, and you moved, so you never got the bill.
Even it's for a small amount, an old unpaid bill could be damaging your credit without you even realizing it.
If a bill is sent to collections, it stays on your credit report for seven years - even after you pay it off.
It causes less damage to you over time, but it doesn't go away for seven years.
So even after you get things together, your credit could still suffer. So the sooner you start paying attention, the sooner you can get your credit on the right track.
6. Make an extra payment toward a debt
The average U.S. household is carrying more than $15,000 in credit card debt, And as that debt rolls over each month, the total amount owed continues to increase - sometimes by quite a lot each month - depending on the credit card's interest rate.Think about your situation: do you have any credit card debt or student loans hanging over your head? Those debt obligations can be big obstacles keeping you from reaching your financial goals. So the quicker you get it paid off, the quicker you will be able to truly start building wealth.One thing you can do today is make just one extra payment toward a debt. While you may not be able to pay off the entire balance today, every little bit helps. Skip a splurge this week and use that money to pay extra toward your credit card bill or student loan debt. Put the extra money toward whichever debt has the highest interest rate, as that's the debt that will end up costing you more money over time (the longer it sits there accruing interest, the more you'll owe).Paying an extra $100 toward debt, instead of wasting it on something you don't need, will be more beneficial to your long-term financial goals by allowing you to become debt free sooner in life. Plus, the more you start to pay down debt, the quicker you'll see the light at the end of the tunnel of getting it paid off.
7. Transfer a high-interest debt
If you have a big credit card bill that's slamming you with high interest fees every month, transferring the balance could save you hundreds of dollars. By allowing you to transfer the debt to a credit card with zero percent APR (annual percentage rate) for a certain number of months, these types of offers can help you pay off your debt in a timely manner - without having to pay interest. .Once you transfer the debt, your payments will go a lot further without the high interest, which will cost you less money in the long run, and will also allow you to get it paid off quicker.
This article is for information, illustrative and entertainment purposes only and does not purport to show actual results. It is not, and should not be regarded as investment advice or as a recommendation regarding any particular investment action.
Personal Interest - 'Egg'celent Heart Health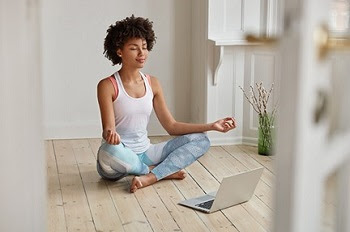 As we age, one of the most affected areas in our body is within the heart. It has taken on years of eating foods that may or may not have been good for us, meaning the strain on our heart could be wearing it down even more than the ageing.
To insure your heart is at its utmost performance, we've learned that something so simple as consuming eggs (at the recommended amount) would do a lot of good for your heart health! Why, you may ask? Don't worry, we have that answer covered for you!
First, lets bash on the age old myth of how "eating too much yolk" can be bad for you. The yolk is actually the part of the egg that is the healthiest for you! The egg yolk is a major source of vitamins and minerals. It contains all of the egg's fat and cholesterol, and nearly half of the protein!
Eggs contain good quality protein and are a source of healthy fats including omega-3 fats. It is important, however, to remember that no one food or nutrient is the key to a heart-healthy diet. These diets are based on combinations of foods, consumed regularly, over time. This means that what you eat with your eggs is important. Eggs are best eaten with vegetables such as spinach, mushrooms, tomatoes, and avocados, along with wholegrain bread, rather than the usual bacon and white bread.
Eggs and Cholesterol
The cholesterol in eggs has almost no effect on your blood cholesterol levels. Your cholesterol levels are more influenced by the saturated and trans fat you eat. If you eat your eggs with bacon, it is likely the bacon will have more effect on your cholesterol levels than the eggs do.
There are a small percentage of people in the community that are more sensitive to eating dietary cholesterol than other people. This means that when they eat food containing cholesterol, their LDL (bad) cholesterol levels rise more than other people's. If you want to know more about what your cholesterol level is and how to manage it, talk to your doctor or health practitioner.
How much to eat
You can eat up to six or seven eggs each week. That could be one egg a day, or maybe two or three meals a week consisting of a couple eggs.
Tips for eating eggs
The healthiest ways to cook eggs are to boil, poach or scramble them, using reduced-fat milk.
What you eat with your eggs is important.
Try getting in one to two servings of vegetables when you eat eggs.
Hard boiled eggs make great lunchbox fillers for children because they are very portable.
Add a chopped up hard boiled egg to the top of a salad.
Make a three-egg omelette with capsicum, spinach and mushroom, and eat it on a slice of wholegrain bread.
Author:
Travis Snowder
Phone:
972-800-6274
Dated:
June 11th 2018
Views:
648
About Travis: Born and raised in Richardson, Texas, Travis Snowder is a true Dallas native and knows the area very...